Choreography: Olga Pona  in collaboration with the dancers
Dancers: Alexandra Shalonina, Dmitry Chegodar, Anna Toporishcheva, Dennis Chernyshov, Tatiana Lumpova, Vladislav Morosov, Daria Usoltseva, Stepan Bannov, Maria Gerasimova, Andrey Zykov, Tatiana Kritskaia, Nurlan Nurushev
Music: SoundLandscape
Costumes: Olga Pona
Light: Vladimir Karpov
Video: Anton Slastnikov, Dmitry Ivanchenko
Duration: 60 Min.
The pace of life is getting faster and faster, like a snowball, rolling down a mountain. We rush into an uncertain future. Higher, faster. Someone moves through time, someone through space. Someone wanders with a purpose, someone without.
No one seems to know where we really are. Are we at the point where we started from or are we at the point we are trying to rush to, or maybe are we somewhere in between?
Can we create moments where we can stop this continuous run through life, to find out what is really important, to be with the ones you love, to hear or say some words that have true meaning?
Premiere: Nagrany Festival, Ekaterinburg, November 26, 2019
Premiere Chelyabinsk: Drama Theater, December 2, 2019
Photos: Gleb Makhnev, Vadim Balakin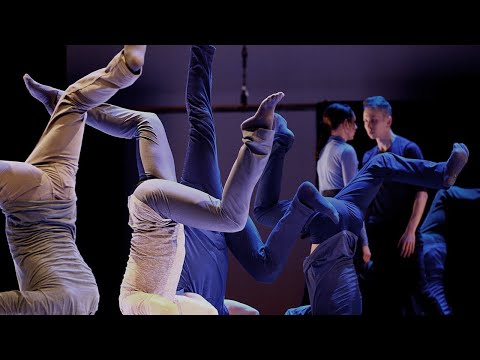 VIDEO