Choreography: Olga Pona in collaboration with the dancers
Music: A.Part, R.Ikeda, E.Lolasvilli, Alva Noto and collection of Open Source sound fragments, edited by Olga Pona.
Light: Vladimir Karpov
Costumes: Tamara Kilmetova
Set design and construction: Igor Prokopev
Duration: 60 Minutes
Dancers: Iuliia Abramova, Artem Sushchenko, Tatiana Sushchenko,
Elena Prishvitsyna, Vladislav Morosov, Olga Sharova, Andrei Zykov,
Tatiana Kritskaia, Dmitry Chegodar, Svetlana Lvova,
Vladislav Rasitov, Maria Greyf, Stepan Bannov, Maria Abramova
Premiere: Drama Theater Chelyabinsk, 14 november 2014
• Nominated for Golden Mask 2016
• Olga Pona nominated as choreographer
Life is filled with encounters, you might say, it consists of encounters. For most of us, trapped in concrete apartment blocks, meeting someone will give us experiences that go beyond our boxed-in lives.
Experiences, sometimes exciting, sometimes disappointing, but without those encounters, there is just you in your closed concrete box.
The piece is a non-story about meeting and not meeting, encounters and non- encounters. It is about being lonely in a mass of people as well as receiving some kindness from someone you meet by chance.
The reality of life, of many lives, has no clear story and the choreographer doesn't try to make a story out of it. It is the dancers who draw their stories with their bodies.
In this drawing there is an almost mathimatical beauty, offering a question, many questions, with the dancers, as well as the audience trying to find answers, their own answers.
Photos: DanceArt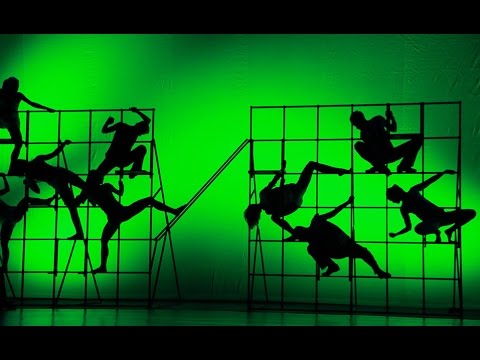 VIDEO