Choreography: Olga Pona  in collaboration with the dancers
Dancers: Svetlana Lvova, Elena Prishvitsyna, Tatiana Lumpova, Maria Abramova, Tatiana Kritskaia, Tatiana Sushchenko, Kristina Leonova, Svetlana Novikova.
Music: Sound Collage, Hanno, Arnalds, Takamasa
Text: Olga Pona
Costumes: Tamara Kilmetova, Elena Sidorova
Light: Alexander Skrishnik
Duration: 90 Min.
First showing of "Work-in-progess": Theater Manneken, Chelyabinsk, June 25, 2018.
Premiere: Philarmony, Chelyabinsk, August 2018.
• Nominated for Golden Mask 2020
• Olga Pona nominated as choreographer
– Dance is the transformation of the concrete into an abstract
– The dance formed my body and mind, as well as my sensations, motivations and actions.
– What is the dance for me? Search yourself for the purpose of going beyond yourself.
These are examples of how the dancers thoughts travel throughout the performance. They kind of open the door to a creative laboratory, showing the process of creating movements in front of an audience and telling their own story about what it means for each of them to be a dancer.
Photos: DanceArt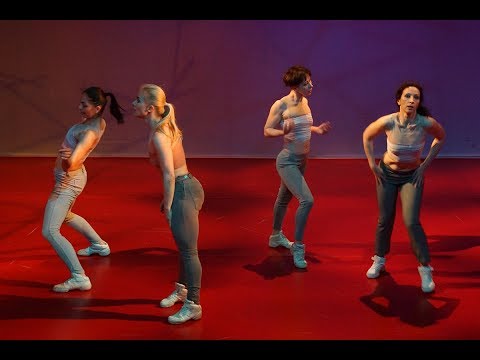 VIDEO